It's our business to understand your situation & support you to get the greatest benefit from the NDIS.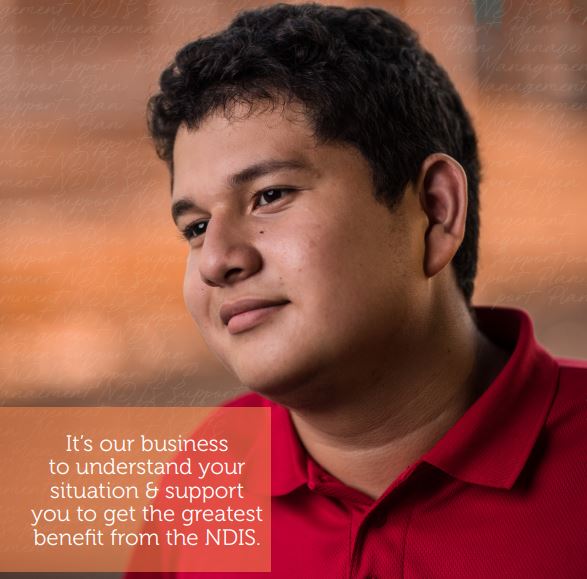 Ballarat Community Health is a registered provider of plan management services, helping you:
• manage your NDIS budget
• claim from NDIA
• pay your providers
• process your expenses
• with monthly statements.
Your BCH plan manager is responsible for:
• receiving invoices and paying providers on your behalf
• making claims via the NDIS portal
• helping you budget and keep track of your funds
• taking care of the required financial reporting for you.
Why should I use a plan manager? NDIS participants who use a plan manager benefit from:
• the funding for plan management being provided in addition to other supports, so you have someone taking care of the financial administration for you at no cost to your plan*!
• the ability to choose supports from non-NDIS registered providers such as a gardener, cleaner or organisations and therapists who have chosen not to register
• not having to use the NDIS Portal
• having a partner focused on assisting you to navigate the NDIS and ensuring you get the most out of your plan.
How can I get BCH to manage my plan?
If you're new to the NDIS, simply advise the NDIS planner or local area coordinator (LAC) you'd like to use a registered plan manager. Make sure you request to have 'Improved life choices' included in your NDIS plan. If you already have a plan but do not have Improved life choices included then contact the NDIS on 1800 800 110 and request a plan review to switch to plan management.
If you are looking to move away from your current plan manager you can do this at any time. Give BCH a call on (03) 5338 0588 or email [email protected] to arrange.
Once your NDIS plan is in place, Ballarat Community Health can help you to understand, implement and keep track of your NDIS budget. We understand the NDIS and can work with you to handle administration & claims at NO COST TO YOUR PLAN*.
*if Improved life choices is included in your plan
Contact [email protected] or call (03) 5338 0588 for more information.