Refugee & immigrant settlement services
This service offers assistance to newly arrived immigrants and humanitarian entrants for up to five years as they settle into life in Australia.
An immigrant advocate or settlement services case manager will work with a client and their family to build their confidence and ability to participate economically and socially within the Australian community, while equipping them with knowledge and skills needed to access services in the future.
These services are FREE.
Services are available to humanitarian entrants and immigrants, depending on visa type. Initial appointments are held between 9.00am – 5.00pm on weekdays and are 60 to 90 minutes long. Further appointments are made as required.
For more information or to make a booking, click the menu on the right-hand side of your screen. Alternatively, call us directly on (03) 5338 0560.
If you're looking for further resources, Embrace Multicultural Mental Health is an organisation that provides a national platform for multicultural communities and Australian mental health services to access resources, services and information in a culturally accessible format. Check it out today.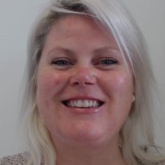 Tashkah Lloyd
Settlement Services Senior Case Manager
(Mon – Thu)
P: +61 3 5338 0560 | M: +61 428 487 469