School health programs
At Ballarat Community Health we recognise the importance of working in partnership with schools to promote the health and wellbeing of children and young people.
A range of programs and support are available for schools that are tailored to meet the specific needs of your school, and designed to address your students' identified educational needs.
Each presenter has a Working with Children Check and is highly experienced, with demonstrated expertise in their field and in the delivery of programs and services to students, the educational sector and the broader community. In partnership with your school, we will work to ensure that programs are delivered in a professional, creative and age-appropriate manner that will meet desired learning outcomes.
BCH currently offers the following programs and opportunities to schools:
Early childhood services
Smiles 4 Miles program (get in contact to check your eligibility for this program).
Primary schools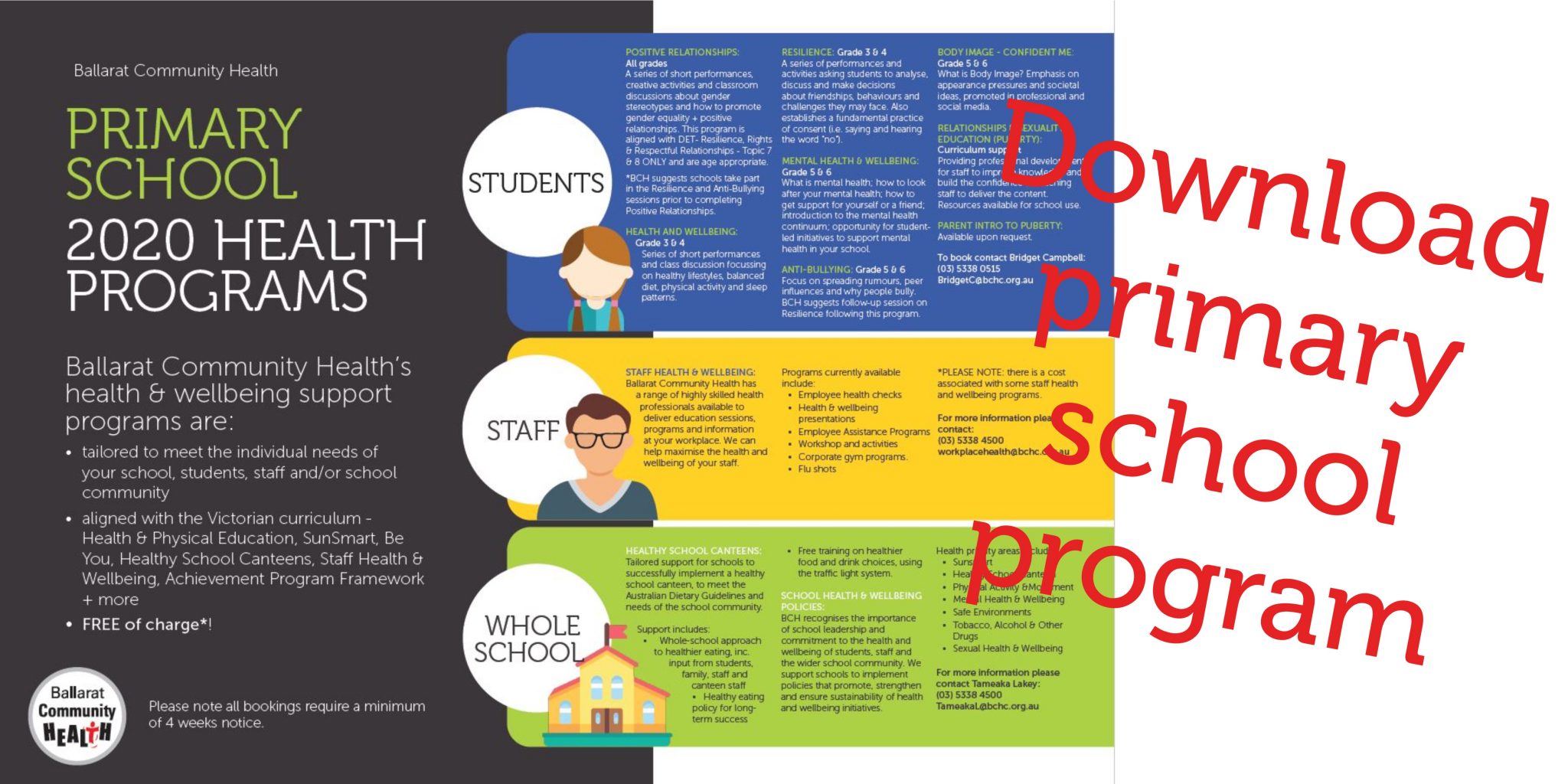 Ballarat Community Health staff require a minimum of four weeks' notice when working in schools.
To find out more about these or other services, make an enquiry via our customer service menu on the right-hand side of your screen, or call us directly on (03) 5338 4500.