This year's Mental Health Week art competition was chock-full of amazing artwork, created by local artists with a lived mental health experience—and we're so excited to announce the competition winners!
You can still view the whole exhibition here. Thank you to everybody who submitted their art and their stories. Every shared experience of mental health—of the wins and the struggles associated with having mental illness—has the potential to help somebody else struggling with the same thing. The more we talk about mental health and create beautiful things that help us to understand it better, the more we learn!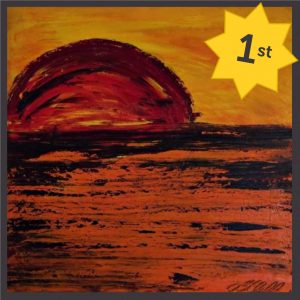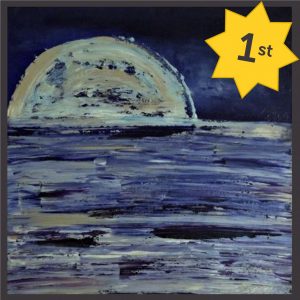 CLAIRE CLIFTON | ALIVE AGAIN 1
There are times when you are in the midst of just dealing with life, when you open your eyes first thing in the morning and are actually quite shocked that you are still here to see the sun. Alive again.
CLAIRE CLIFTON | ALIVE AGAIN 2
Some of my medications kept me awake. I would sit up in bed and see the moon through the window. Alive again while the world around me slept.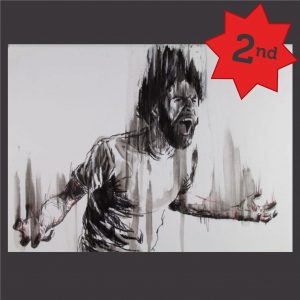 MARCIA KING | THE DOOR YOU DON'T OPEN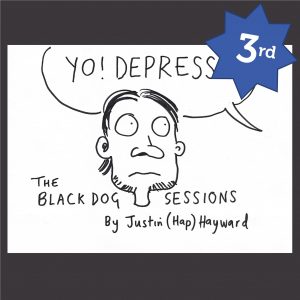 JUSTIN HAYWARD | YO! DEPRESSO COMICS
I started the idea of a depressed man talking with his 'black dog' in about 2010, with a few biro drawings and ideas in an exercise book, but soon enough (with a bit of internet investigation), I found that many cartoonists had already tackled tackled the whole depression as literal 'black dog'
thing already so I gave up on it. But fast forward ten years later and just before lockdown, I found some of the drawings and it made me want to buy some nice fine-liners and white card and continue on with my own thing anyway. Plus I simply found it a bit therapeutic frankly to re-explore it all
again.
Some drawings are quite confronting and dark, some are funny and throw away and the rest are maybe somewhere in-between. It's potentially tricky doing mental illness in cartoon form but my take is this: Depression and Anxiety can literally take a person to the point of such despair that I
wanted to front up to it and laugh in its face for a moment or two. And why not challenge the damn beast with a bit of artistic flair and even silliness? Mental illness has taken some fair chunks out of me for decades now – so this is simply a bit of momentary revenge on a (pardon the pun) downright
mongrel of a thing to have to live with.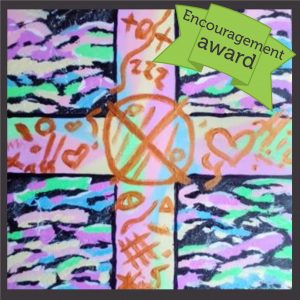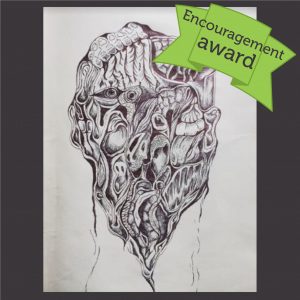 ALANA SCOBLE | OUR LIVES MATTER
I am 19 years old and I care for my mother and older brother who have mental health issues.
JULIE SPRIGGS | WITHDRAWAL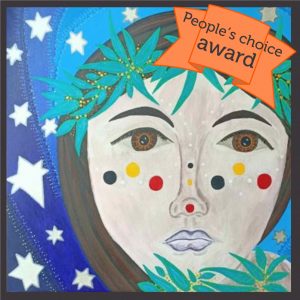 JODI SCHEMBRI | KIARA
This is a painting of my niece Kiara. She is Aboriginal. This piece showcases modern day strong independent first peoples. Her Aboriginal family comes from Warrnambool. The blue represents the ocean waves of the family's hometown. The stars depict the Dreamtime. The blooming wattle embodies the land, new hope and a budding future. I painted this piece to spotlight her beauty and the beauty of her heritage, and for my niece to know she is loved and appreciated.