It's been an extraordinary year, but with an extraordinary team, we at BCH have been able to continue to provide high-quality services and programs for the Ballarat community. Well done, team!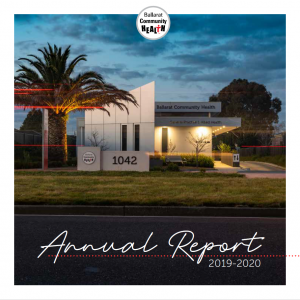 We thank our staff and volunteers for their commitment, flexibility, and genuine support of one another during a period that has stretched our capacity and demonstrated our resilience as an organisation.2019/20 was a year when we, as leaders in the community health space, were called to live to our purpose and our values. We sought to appropriately respond to community and individual needs and continued to provide safe, quality services to those in need at a time that they most needed our support.
In 2019/20 we delivered several key organisational projects and initiatives which will help build BCH's capacity and capability into the new year. Key achievements in this space include: the opening of a new community health clinic in Howitt Street, Wendouree (see page 42 for details); finalisation of our first Reconciliation Action Plan (see page 36 for details); development of our Participation Engagement Plan; and establishment of plans for a new Mental Health and Wellbeing Hub at our Cooinda site (Learmonth Street, Wendouree).
For more information on the above—and much else besides—view or download the BCH annual report today.
Click on the report cover
to view or download it!