Naloxone
Naloxone is an opioid overdose reversal drug widely available across the counter in Australia.
Ballarat Community Health is working with our partners in general practice, pharmacy and alcohol and other drug treatment services to increase access to naloxone. 
Ambulance and coroner data shows that overdose from both prescribed and illicit opioids is a significant concern in rural and regional Victoria. Thousands of lives are saved, and brain injuries avoided each year in Australia by paramedics and community members administering naloxone to people experiencing an opioid overdose.  
BCH Pharmacotherapy Network manager is a pharmacist and has been given special approval from the Victorian Pharmacy Authority to dispense naloxone directly to clients, either at BCH sites or via outreach. 
BCH Harm Reduction Coordinator is also trained and accredited by Penington Institute to provide 'overdose educator' training to clients and support people on how to respond to overdose, including administering naloxone. BCH provides direct service to clients in this area. 
WHAT IS NALOXONE? 
Naloxone is a safe, non-addictive medication used to temporarily reverse the effects of an opioid overdose. Naloxone works by blocking opioids, such as heroin or oxycodone, from attaching to the opioid receptors in the brain, allowing a person to breathe again. Naloxone will only work if a person has opioids in their system. It is available on prescription or as an over-the-counter medication.  
In Australia naloxone is available in 3 easy to use formulations: 
Nyxoid nasal spray

 

Prenoxad pre-filled syringe 

 

Ampoules (which require drawing up into a syringe) 
WHO IS NALOXONE FOR? 
Naloxone is available for anyone at risk of, or who may witness an opioid overdose. 
People who are prescribed high doses of opioid medications such as oxycodone, morphine, fentanyl

 

People who use illicit opioids such as heroin 

 

People returning to use after a period of abstinence

 

People using opioids in combination with other drugs or medicines such as alcohol, benzodiazepines or GHB.

 

People who use other illicit drugs such as cocaine – illicit drugs may be contaminated with opioids

 

Family and friends of people who use opioids, either prescribed or illicit

 
TAKE HOME NALOXONE PROGRAM 
In July 2022 the Federal Government's Take Home Naloxone Program was implemented in all States and Territories, making naloxone free from participating pharmacies. A list of participating pharmacies in Victoria can be found here.  
For more information, please contact the Harm Reduction Coordinator.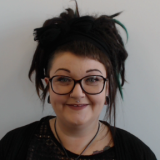 Kate Davenport
Harm Reduction Coordinator
P: +61 3 5338 9164