Naloxone
Naloxone is an opioid overdose reversal drug widely available across the counter in Australia.
Ballarat Community Health is working with our partners in general practice, pharmacy and alcohol and other drug treatment services to increase the prescribing of naloxone, as anyone using any kind of opioid is potentially at risk of overdose.
Naloxone is non-addictive and safe, and available on prescription or as an over-the-counter medication. There are three forms available in Australia—1 millilitre ampoules (which require drawing up into a syringe) pre-filled 2 millilitre syringes (brand name Prenoxad) and a 1.8 milligram nasal spray (brand name Nyxoid).
Ambulance and coroner data show that overdose from both legal and illegal drugs is a significant concern in rural and regional Victoria, and opioid drugs play an increasing role. Thousands of lives are saved and brain injuries avoided each year in Australia by paramedics and community members administering naloxone to patients who have suffered an opioid overdose. Community members who are likely to be a bystander to a potential overdose can be easily trained in how to respond in the event of an overdose, and provided with naloxone.
BCH's pharmacotherapy network manager is a pharmacist and has special approval from the Victorian Pharmacy Authority to dispense naloxone directly to clients, either at BCH sites or via outreach.
Further to this, several BCH staff are also trained and accredited by the Penington Institute to provide 'overdose educator' training to clients and support people on how to respond to overdose, including administering naloxone. BCH provides direct service to clients in this area.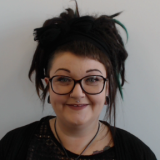 Kate Davenport
Harm Reduction Coordinator
P: +61 3 5338 9164