Programs & services we offer:
Find mental health and suicide prevention services in the Ballarat region:
If you need immediate help
Call the Beyond Blue helpline on 1300 22 4636 or visit www.beyondblue.org.au/ for a confidential online chat.

Call Lifeline on 13 11 14, or visit www.lifeline.org.au/ for confidential online chat or text services.

If your life is in danger, call 000 immediately.

You can also visit the Department of Health & Human Services' page on mental health.
Those of us who experience mental health challenges can live wonderfully meaningful and rich lives with the right support and management. Much like our physical health, our mental wellbeing is dynamic and changeable. Think of a line or continuum where you have good mental health at one end and serious illness at the opposite end: our minds are always moving back and forth along this line.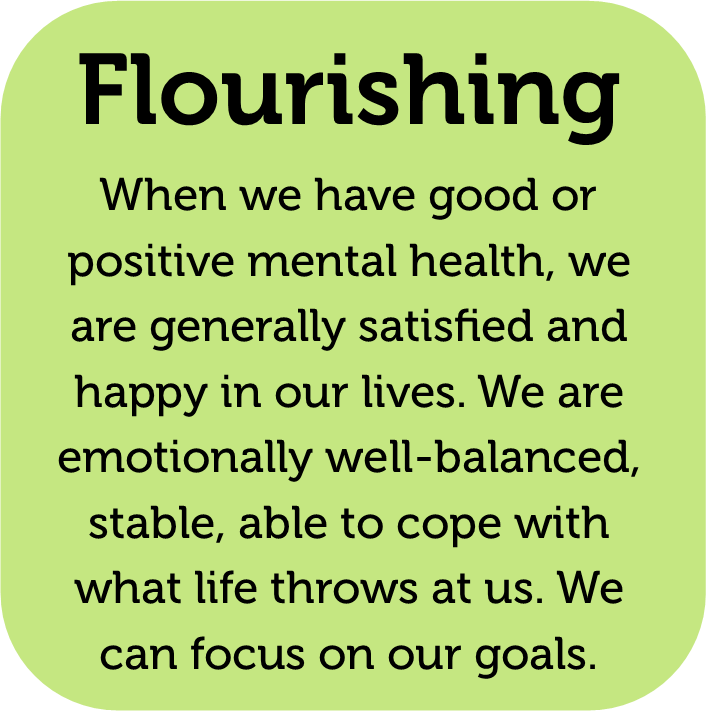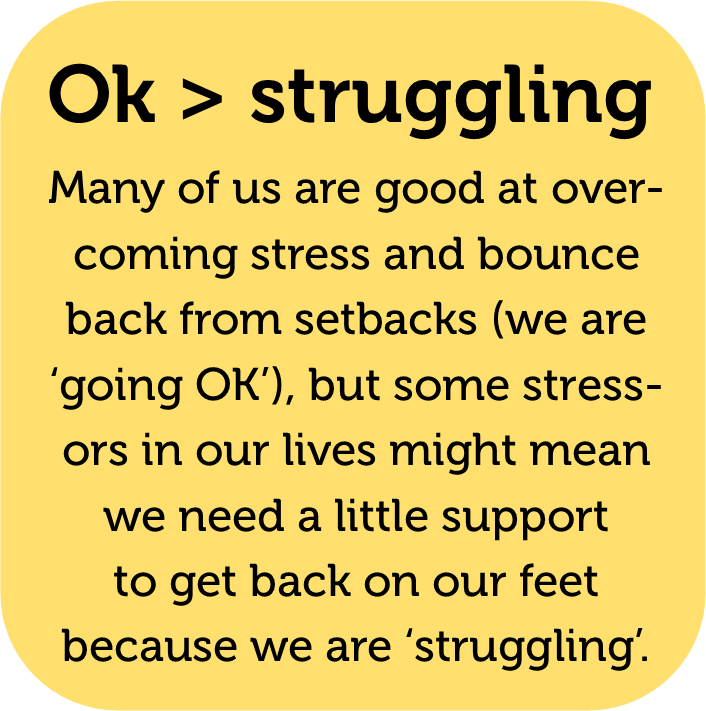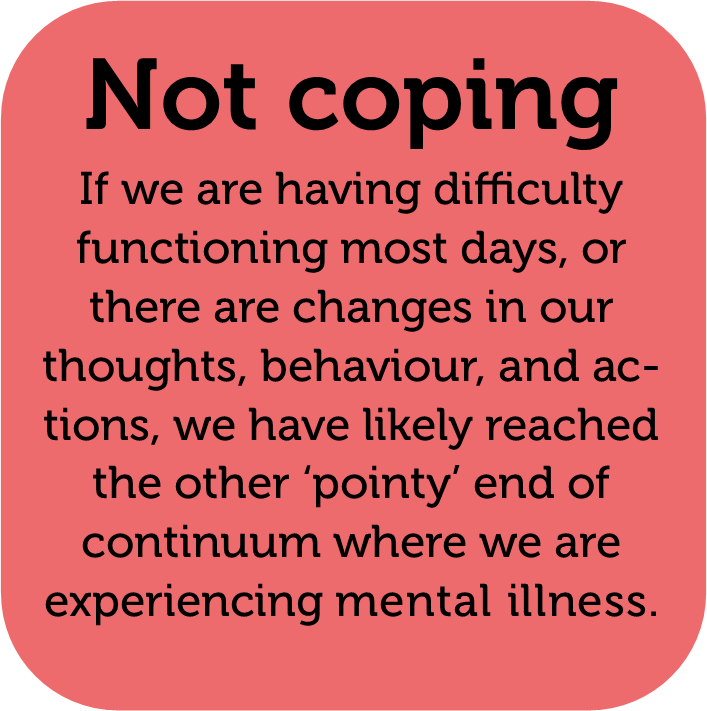 Key lifestyle factors for mental health
Contact us
To access services at Ballarat Community Health, make an enquiry via the customer service menu to the right-hand side of the screen, or call us on (03) 5338 4500.
It can be confusing, so if you need help with the My Aged Care process, navigating the website or any general assistance, please call us.
Speaking your language
At Ballarat Community health, diversity is respected and celebrated, and we're proud to work with people from many different non-English speaking backgrounds.
If you would prefer to communicate with a service provider in your home language, you can now access the National Multilingual Disability Hub: a national multilingual hotline and website that provides information in-language on disability and the NDIS.
For health professionals
Health professionals wanting to refer clients to Ballarat Community Health should call (03) 5338 4500 or direct the referral enquiry to [email protected].
Statement of Commitment
You can check out our statement of commitment to the mental health of our community here.